Canmore Cycle Events
Whether you just want to hire a bike to pedal around Canmore's cycle trails or take part in a gruelling cycle race………. Canmore has plenty to offer riders of all abilities. Everyone can enjoy a family day out or a sprint to the finish!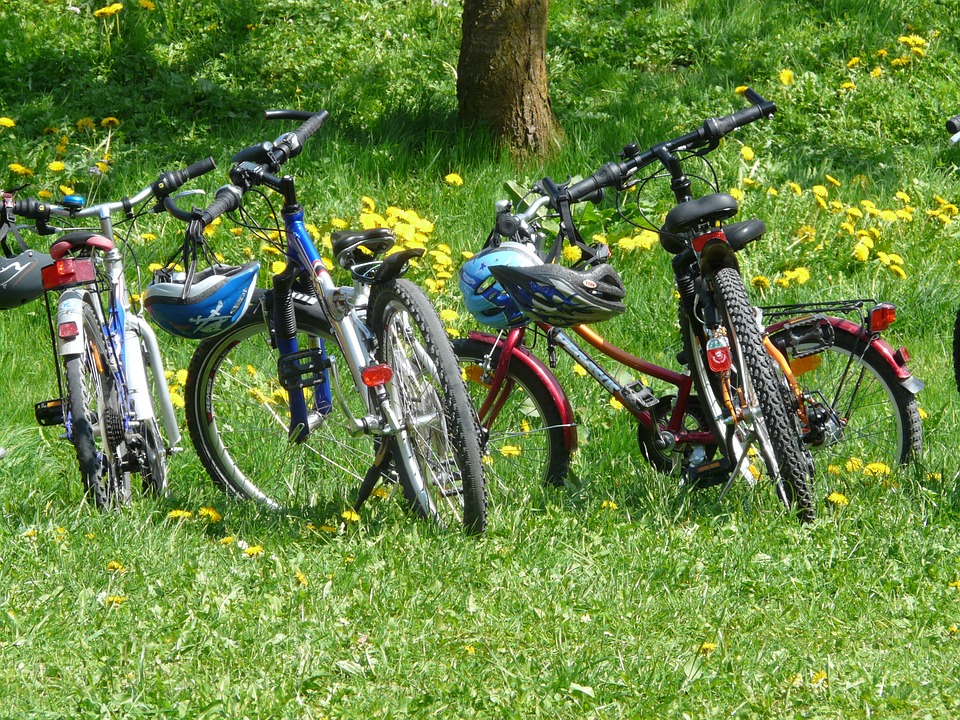 If you want to hire a bike there is plenty to choose from in Canmore  and our advice would be to book in advance. If it's a busy time or a holiday week-end and your looking to hire bikes for your family or friends, get in first!
Outside Bike & Ski
Located just below our condos Outside Bike and Ski offer a great service for bike rentals of all kinds.
Location:
110-1160 Railway Avenue
Canmore,
Alberta
T1W 1P4
Canada
phone: 403-675-7722
Web Site: http://outsidebikeandski.ca
Gear Up
One of Canmore's well established businesses established in 1996. About a 10 minute walk from Canmore Crossing. If you want to play in the mountains GearUp has the equipment for you. If you're looking for a ski and snowboard service, we have that too.
Location:
1302 Bow Valley Trail
Canmore,
Alberta
T1W 1N6
Canada
Phone : 403-678-1636
Web Site: https://www.gearupsport.com
In 2013 a $2 Million project was undertaken by the Bow Corridor Regional Mobility Partnership to complete the 4.5km connection of the Legacy Trail from the east gate of Banff National Park into Canmore. The Rocky Mountain Legacy Trail is a multi-use recreational paved pathway between the Town of Canmore and Town of Banff. The scenic trail between the two communities is 20km long and has minimal elevation change. It follows the Bow River and offers spectacular views of the valley and surrounding peaks. Its official trailhead is located at the Travel Alberta Visitor Information Centre at 2801 Bow Valley Trail. The economic and tourism benefits of the Legacy Trail can be seen in its already extraordinary popularity with local, regional, and international users. Completion of the trail to Canmore where trailhead facilities, parking, and amenities are provided has improved the user experience and brought even greater success to this world class tourism attraction with over 1500 trips in a single day. The Legacy Trail and its users are a spectacular symbol of healthy active living for the 35,000 vehicles per day that travel past it.
Got a valuable Bike and want to leave it in town?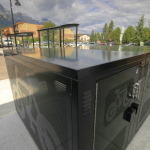 Bike Lockers
Sometimes it's nice to have a little extra security and protection from the elements. Dura Bike Lockers for six bikes have been installed at the Town Centre Transit Stop so cyclists in the Town Centre or commuting on Roam Regional Transit can enjoy the comfort of knowing their bike will remain safe from theft and weather.