Canmore Mountain Market
Canmore's Mountain Market opens in late May and closes in early October. The market in Canmore has been going for over 20 years and is a staple of summer life in Canmore, both for residents and visitors alike. With a mixture of artisan crafts and seasonal fruit and vegetables, there is something for everyone. You may also have the pleasure of listening to some local musical talent. The market is situated in front of the Civic Centre Plaza located on 7th Avenue, about a 5 minute walk from our condos. The market opens at 10.00am and closes at 6.00pm every Thursday. Naturally for the moment the marketing is opening with social distancing.  More details here
Some tasty seasonal fruit and vegetables are driven in from over the border in BC as well as the local produce from Alberta. It isn't unusual to find the farmers or their families serving you at the stall.You will also find some original craft stands from clothing to freshly ground coffee, Canmore's market has plenty to offer. Come rain or shine there are always unique stalls to interest you.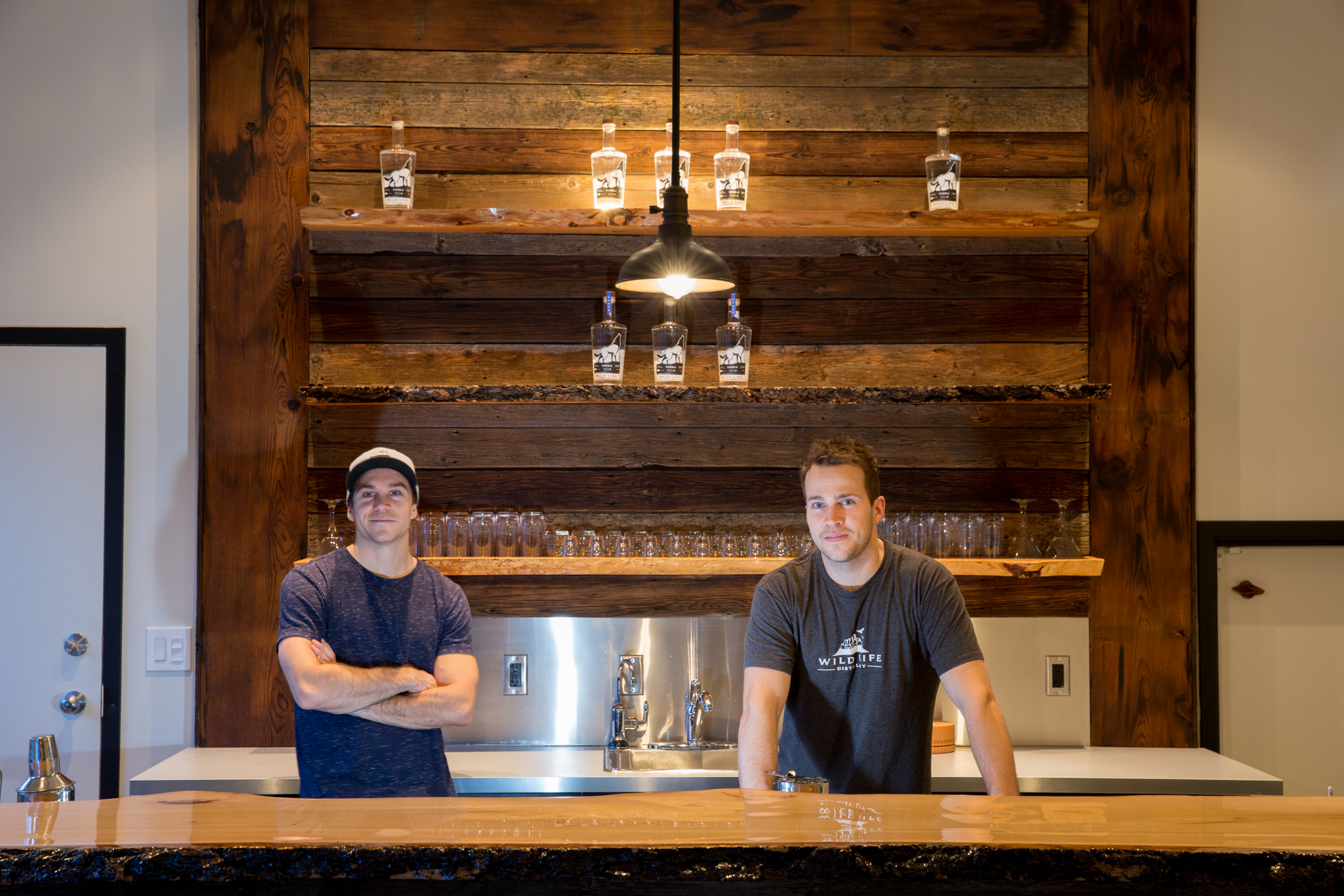 Location:
160-105 Bow Meadows Crescent,
Canmore,
Alberta
T1W 2W8
Canada
6:00am – 4.00pm
Thurs – Mon 6:00am – 9.00pm
Phone: 403-678-2800
Web Site: https://www.wildlifedistillery.ca
If you're flagging a bit and need a pick me up then visit the Wild Life Distillery Co-founded by Bow Valley locals Matt Widmer and Keith Robinson. This exciting new distillery is making a splash with their premium sipping spirits. The pair grew up in the local area and are excited to share their unique story with everyone. Matt was raised in Banff, AB, and grew up skiing, biking and fishing among the mountains. Keith spent his childhood years in Canmore, AB, and xc skiing, biking and canoeing filled his days.
If you fancy a tasty treat there are several food stands at the market, many of which are locally owned and run.
 Location:
120 1st Ave,
Dead Man's Flats,
Alberta
T1W 2W4
Canada
Mon 9:00 am – 5:00 pm
Tues CLOSED
Wed – Thur 9:00 am – 7:00 pm
Fri – Sat 9:00 am – 8:30 pm
Sunday 9:00 am – 7:00 pm
Phone: 403-609-3671
Web Site: http://www.themaddogcafe.ca
Dawn and Russell are a great example of a couple offering artisan food, both spicy east indian food to eat on the spot and pre-packaged spices so you can recreate their wonderful recipes in your own home. If you would rather relax in a restaurant, then why not visit them at about 20 minutes by car from Canmore Crossing. Booking is recommended on +1 403-609-3671 and visit the web site
Click on pins for details of locations